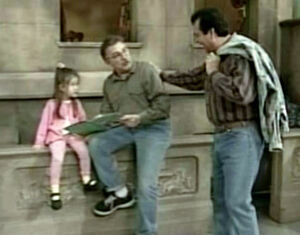 Victor DiNapoli began working for Sesame Street during the 1971-1972 season as a senior scenic artist, then as an art director in the early 1980s, and as production designer from then until Season 40. He also became a director on the series in 1995. He has won 5 Emmy Awards for "Outstanding Achievement in Children's Programming in Art Direction/Scenic Design" and in 2001, won an Emmy for "Outstanding Achievement in Directing a Children's Series." His other Muppet credits include serving as production designer on Big Bag and The Muppets at Walt Disney World. DiNapoli's television work outside of the Muppets includes Barney & Friends and Eureeka's Castle.
Credits
Production Designer:
Director:
Art Director:
External links
Ad blocker interference detected!
Wikia is a free-to-use site that makes money from advertising. We have a modified experience for viewers using ad blockers

Wikia is not accessible if you've made further modifications. Remove the custom ad blocker rule(s) and the page will load as expected.