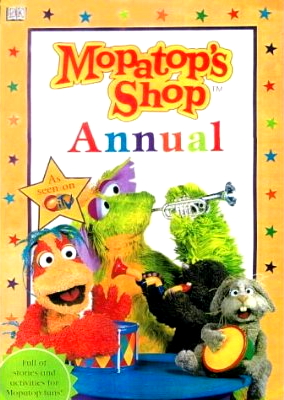 Vicci Parr has worked in publishing and is the author of two 1999 Mopatop's Shop books, Rosy Nosey and Mopatop's Shop Annual.
Parr was an editor for over ten years, abridging the Digby children's book series and working at Penguin (where she edited 102 Dalmatians Joke Book and other titles). She moved on to licensing and marketing, most recently working for Oxford University Press.
Ad blocker interference detected!
Wikia is a free-to-use site that makes money from advertising. We have a modified experience for viewers using ad blockers

Wikia is not accessible if you've made further modifications. Remove the custom ad blocker rule(s) and the page will load as expected.