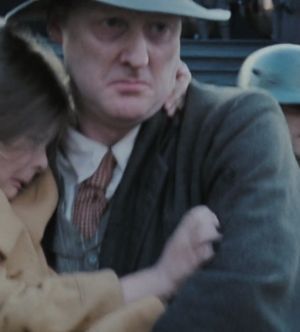 Verner Gresty is a visual effects technician who spent several years at Jim Henson's Creature Shop. Working primarily on the mechanical end, he was most often credited as supervisor or technical director.
Gresty left Henson to form his own special effects company, Solution studios (founded with Leo Burton), which specializes in prosthetics and other practical effects for film and commercials. He worked on Hellboy II and Nutcracker 3D (where he also had a brief on-camera appearance as the father of a frightened girl).
Muppet/Creature Shop credits
Ad blocker interference detected!
Wikia is a free-to-use site that makes money from advertising. We have a modified experience for viewers using ad blockers

Wikia is not accessible if you've made further modifications. Remove the custom ad blocker rule(s) and the page will load as expected.