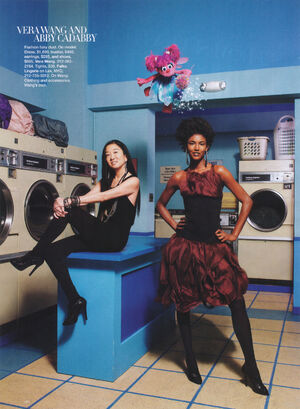 Vera Wang (b. 1949) is an American fashion designer best known for her wedding gown collection.
Wang appeared with Abby Cadabby in the September 2009 issue of Harper's Bazaar on the set of the Sesame Street laundromat.
References
External links
Ad blocker interference detected!
Wikia is a free-to-use site that makes money from advertising. We have a modified experience for viewers using ad blockers

Wikia is not accessible if you've made further modifications. Remove the custom ad blocker rule(s) and the page will load as expected.