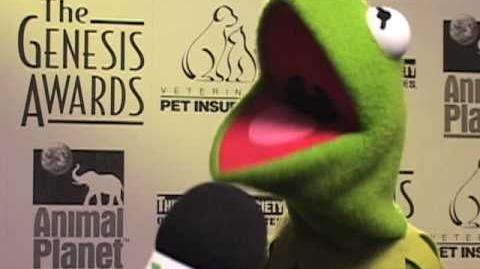 VegTV is a television network and website offering nutritional programming for vegetarians.
Marie Oser interviewed Kermit the Frog for VegTV backstage at the Genesis Awards in 2003. Kermit speaks about how eating vegetables can be a healthy choice of lifestyle and mentions that he knows Dwayne "The Rock" Johnson. Oser asks Kermit if he thinks that choosing a vegetable diet can be the best thing people can do for animals and the planet, and Kermit replies that he sees no reason why they couldn't.
External links
Ad blocker interference detected!
Wikia is a free-to-use site that makes money from advertising. We have a modified experience for viewers using ad blockers

Wikia is not accessible if you've made further modifications. Remove the custom ad blocker rule(s) and the page will load as expected.