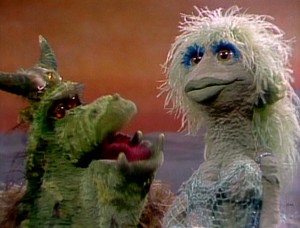 Vazh is the beautiful serving girl and mistress of King Ploobis in the "Land of Gorch" sketches on Saturday Night Live.
In her first appearance, she was performed by Rhonda Hansome, before Fran Brill took over.
Vazh (alongside King Ploobis, Queen Peuta, Scred, and Wisss) can also be spotted in The Muppet Movie's Rainbow Connection finale.