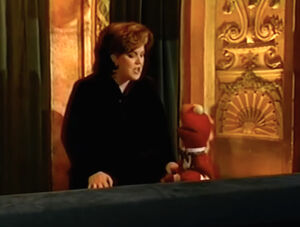 Vanessa Williams & Friends: Christmas in New York is a Christmas special that aired on ABC on December 1, 1996.
Vanessa Williams hosts an evening of classic Christmas songs in Radio City Music Hall with an assortment of special guests, including Savion Glover, Rosie O'Donnell and Elmo.
O'Donnell and Elmo appear during the special's opening number, "Do You Hear What I Hear?," singing a verse from a side balcony. They appear later in the special to perform a duet of "White Christmas."
Ad blocker interference detected!
Wikia is a free-to-use site that makes money from advertising. We have a modified experience for viewers using ad blockers

Wikia is not accessible if you've made further modifications. Remove the custom ad blocker rule(s) and the page will load as expected.