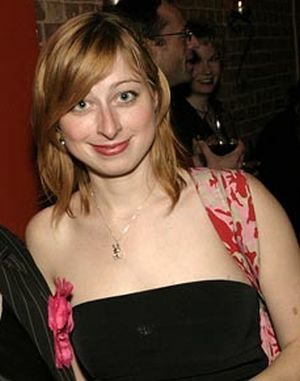 Vanessa Gifford, also known as Vanessa Gifford Gillis and Vanessa Gillis, is a puppet builder, textile weaver, and costumer who was part of the Muppet Workshop group assigned to Bear in the Big Blue House. She shared in two Daytime Emmy Awards nominations for Outstanding Achievement in Costume Design/Styling. She later worked for Puppet Heap, including building for the 2011 film The Muppets.
Gifford went on to build puppets under Rick Lyon for Avenue Q on Broadway. More recently, she fabricated costumes for the stop-motion figures in Paranorman. Outside of show business, Gifford makes and sells her own handwoven creations through Bunnymilkshake Concoctions.
Ad blocker interference detected!
Wikia is a free-to-use site that makes money from advertising. We have a modified experience for viewers using ad blockers

Wikia is not accessible if you've made further modifications. Remove the custom ad blocker rule(s) and the page will load as expected.