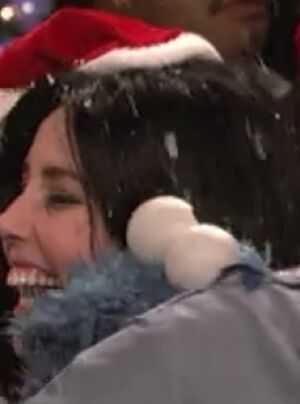 Vanessa Bayer (b. 1981) is a cast member on Saturday Night Live.
During the closing of the December 18, 2010 broadcast of Saturday Night Live, Bayer can be seen among the crowd of cast members interacting with Cookie Monster, who made a cameo appearance on the show.
While attending University of Pennsylvania, Bayer interned on television shows Sesame Street and Late Night with Conan O'Brien.[1]
Sources
External links
Ad blocker interference detected!
Wikia is a free-to-use site that makes money from advertising. We have a modified experience for viewers using ad blockers

Wikia is not accessible if you've made further modifications. Remove the custom ad blocker rule(s) and the page will load as expected.