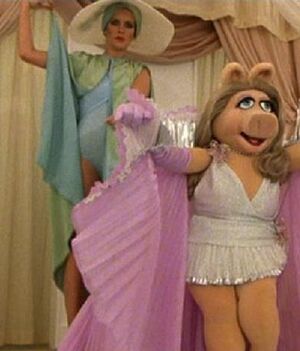 Valli Kemp (b. 1950) is an actress, model, and painter who appeared in The Great Muppet Caper as one of Lady Holiday's models for the fashion show.
Kemp modeled in magazines and advertisement. Her most notable film role was as the mute Vulnavia in Dr. Phibes Rises Again (1972), opposite Vincent Price. She also appeared in an episode of the Australian series Riptide (as a pgeant contestant) and had small unbilled parts in the films The Games and Rollerball.
Kemp currently works primarily as a painter and artist.
External links
Ad blocker interference detected!
Wikia is a free-to-use site that makes money from advertising. We have a modified experience for viewers using ad blockers

Wikia is not accessible if you've made further modifications. Remove the custom ad blocker rule(s) and the page will load as expected.