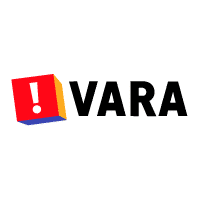 The VARA is a Dutch public broadcasting organization that was founded in 1925. VARA is an acronym for Vereeniging van Arbeiders Radio Amateurs (Association of Worker Radio Amateurs), nevertheless it is officially considered a standard name by the VARA itself in stead of an abbreviation since the 1950s.
In 1974, the VARA produced Sesamplein (Sesame Square), a pilot for a Dutch version of Sesame Street, using a real square as the setting. Because broadcasting systems NOS (Dutch) and BRT (Belgian) decided to join forces and make Sesamstraat, VARA cancelled further development of the show.
On January 4, 1976 the first episode of NOS and BRT's Sesamstraat was broadcast. This version remains being transmitted in the Netherlands up till this day (currently by NTR). The Sesamplein pilot was eventually televised on January 3, 1996, celebrating twenty years of Sesamstraat.
Ad blocker interference detected!
Wikia is a free-to-use site that makes money from advertising. We have a modified experience for viewers using ad blockers

Wikia is not accessible if you've made further modifications. Remove the custom ad blocker rule(s) and the page will load as expected.