Welcome to SchfiftyThree's userpage!
I have often been a contributor to the main Wikipedia, but because I incredibly like the Muppets, I decided to come here, where I have been improving much to this project in the last several years.
I registered to the English Wikipedia on November 5th, 2005 (just eight days before User:Toughpigs signed up there, and exactly a month before Muppet Wiki was created).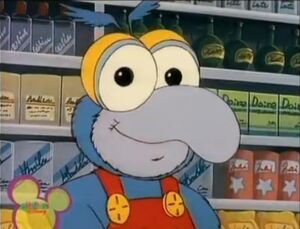 I am a big Muppet Babies fan. In some of my spare time, I like to create replica drawings of my favorite character from the show.
Sesame Street Episodes to Work On