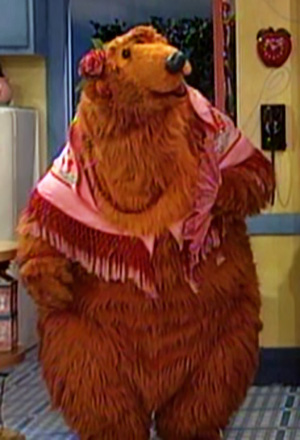 Ursa is Bear's special friend from Spain. According to Bear in "You Go, Ojo!," Ursa lives in a house on a hill and tends to a farm, where she grows various berries.
She and Bear exchange mail regularly, and she has been mentioned in "Bear's Birthday Bash," "Picture This" and "What's Mine Is Yours."
She made appearances in "And to All a Good Night" for a special party honoring Luna, and again in "You Never Know" as a surprise visit on Ojo's birthday.