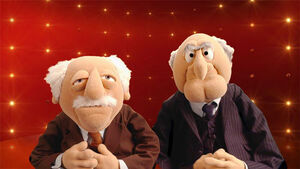 Upps – Die Muppets sind los! ("Oops – The Muppets are Loose!") is a special two-hour prime-time episode of the German funniest-home-videos-style show Upps! Die Pannenshow.
The special aired on the German TV station Super RTL on January 19, the official release date of Die Muppets. It was hosted by Statler and Waldorf, who replaced regular host Dennie Klose for the special event.
Ad blocker interference detected!
Wikia is a free-to-use site that makes money from advertising. We have a modified experience for viewers using ad blockers

Wikia is not accessible if you've made further modifications. Remove the custom ad blocker rule(s) and the page will load as expected.