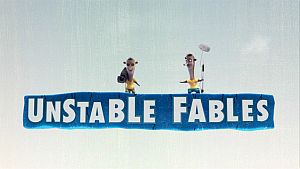 Director
Howard E. Baker & Arish Fyzee
Music
Jim Lang
Studio
The Jim Henson Company
Flame Ventures
Prana Studios
The Weinstein Company
Unstable Fables is a direct-to-video franchise produced by The Jim Henson Company, in association with Flame Ventures, Prana Studios, and The Weinstein Company. Each feature-length title is based on several fairy tales, fables and other classic stories. While pre-production and voice recording are done in California, all actual animation is outsourced to Prana Studios in India.
All three films were directed by Howard E. Baker and Arish Fyzee, with original music by Jim Lang.
3 Pigs and a Baby
3 Pigs and a Baby is the first direct-to-DVD production in the Unstable Fables series.
Plot
In this new version of the classic fairy tale "The Three Little Pigs", three pigs raise a wolf cub left on their doorstep. As the wolf grows up, he's caught between his heritage and his new pig family.
DVD Bonus Features
Voice Cast
Additional Crew
Tortoise vs. Hare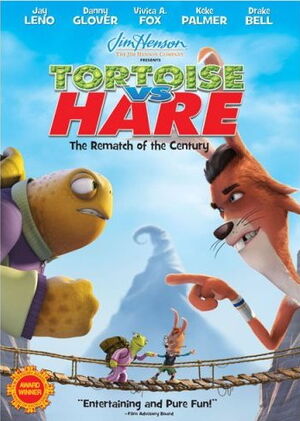 Tortoise vs. Hare, based on Aesop's classic fable, is the second animated film in the series. The plot focuses on a race between the tortoise and hare, only this time their respective children are involved.
Voice Cast
The Goldilocks and the 3 Bears Show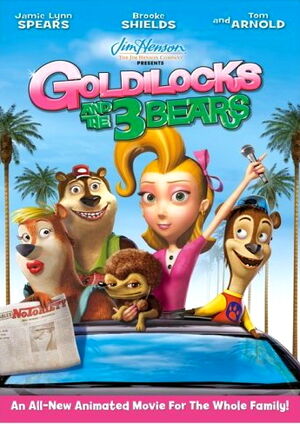 | | |
| --- | --- |
| Released | December 16, 2008 |
| Written by | Chris Parrish |
The Goldilocks and the 3 Bears Show is the third direct-to-DVD animated film in the Unstable Fables series and a retelling of the story of "Goldilocks and the Three Bears." The film was released on December 16, 2008. In this version, Goldilocks is a spoiled pop star who, as part of a TV reality show, will be spending a month living with the three bears as a family.
Voice Cast
External links