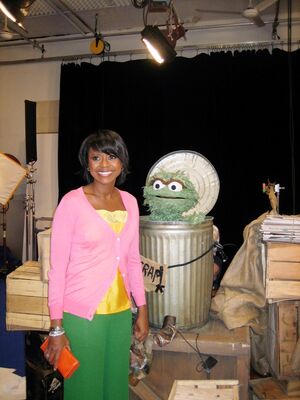 Un-Broke: What You Need to Know About Money is an ABC TV special broadcast on May 29, 2009. The one hour special, hosted by Mellody Hobson of Good Morning America, addresses the 2009 US economic crisis and uses humor and entertainment skits to inform the general public about fundamental aspects of the economy and everyday financial wisdom. An assortment of celebrities appear to illustrate or expound on specific money matters in various sketches, including Oscar the Grouch, who appears with Hobson to explain investing in stock.
Other celebrities include Samuel L. Jackson (as a self-help guru who, in Network fashion, screams "I'm broke as hell and I'm not gonna take it any more!"), Will Smith (in a boardroom setting), Seth Green (as a hip hopper in a parody of MTV's Cribs), and the Jonas Brothers (who explain stock indexes).
See also
Ad blocker interference detected!
Wikia is a free-to-use site that makes money from advertising. We have a modified experience for viewers using ad blockers

Wikia is not accessible if you've made further modifications. Remove the custom ad blocker rule(s) and the page will load as expected.