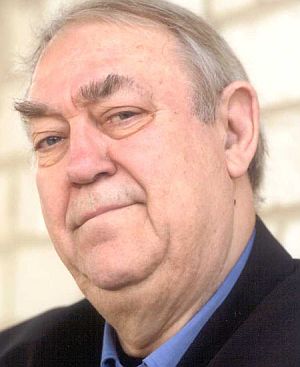 Ulrich Voss (b. 1938) is a German actor who dubbed Rygel in Farscape - Verschollen im All.
Voss studied classical philosophy at the University of Rostock, and subsequently attended a theater school. On stage, he performed classical roles like Falstaff in Henry IV. He still acts on stage, playing Sir Wilfred Robarts in a Berlin production of Witness for the Prosecution in 2005. His dub credits include Aslan in the BBC versions of The Chronicles of Narnia, Bill Cobbs in Enough, Anubis in Gargoyles, and Fyvush Finkle in Boston Public. On camera credits include the German TV movie For Love of Germany as Chancellor Kohl.
Ad blocker interference detected!
Wikia is a free-to-use site that makes money from advertising. We have a modified experience for viewers using ad blockers

Wikia is not accessible if you've made further modifications. Remove the custom ad blocker rule(s) and the page will load as expected.