for the Serbian dub in Kosovo, see Rruga Sesam — Ulica Sezam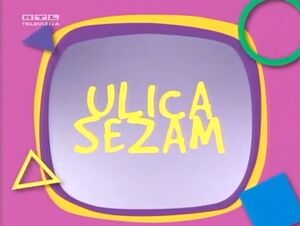 Ulica Sezam is the Croatian-dub package of several Sesame Street series and segments as a single show. Components include full episodes of Play With Me Sesame, Elmo's World, Global Grover, and Bert and Ernie's Great Adventures, as well as other inserts. The series airs as a weekend block on RTL Televisija and is dubbed by Project 6 Studio.
Voices
Crew
Dubbing director: Andrea Čubrić
Translation and adaptation: Laura Lui
Adaptation of songs: Vedrana Pavletić
Dubbing: Project6 Studio
External links
Ad blocker interference detected!
Wikia is a free-to-use site that makes money from advertising. We have a modified experience for viewers using ad blockers

Wikia is not accessible if you've made further modifications. Remove the custom ad blocker rule(s) and the page will load as expected.