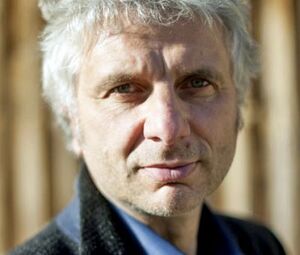 Udo Wachtveitl is a German actor and voice artist who dubbed Sid Sleaze in Bibos abenteuerliche Flucht (Follow That Bird) and Lugsy (Hopser) in Das Hasenpicknick (The Tale of the Bunny Picnic).
Wachtveitl is best known for his long-running role on the German crime drama Tatort as Kommissar Leitmayr in the Munich produced episodes, from 1991 onward. He hosted the documentary series Das Bayerische Jahrtausend (The Bavarian Millennium) in 2012. Film credits include the French film Itinéraire d'un enfant gâté (1988, as a German terrorist) and Der Blinde Fleck (1988).
Active in dubbing since the 1970s, Wachtveitl was the German voice of Adrian Rawlins as James Potter in the Harry Potter movies, Isaiah Washington in three films, Pierce Brosnan in Death Train, Kevin Pollak in Ricochet, and Reece Dinsdale in Hamlet. Animation roles, most often for Disney, include Crush in Finding Nemo, Megavolt on Darkwing Duck, Vinny Santorini in Atlantis: The Lost Empire, and Gusto Gummi on The Gummi Bears.
External links