The United Service Organizations Inc. (USO) is a private, nonprofit organization that provides morale and recreational services to members of the U.S. military, with programs in 140 centers worldwide.
Sesame Street's "Talk, Listen, Connect" initiative launched the Sesame Street Experience for Military Families. Produced by the USO, it started in 2008 and is the first-ever traveling USO tour designed specifically for military families. It is also the longest-running tour in USO history.
Appearances
References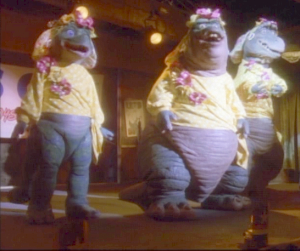 Ad blocker interference detected!
Wikia is a free-to-use site that makes money from advertising. We have a modified experience for viewers using ad blockers

Wikia is not accessible if you've made further modifications. Remove the custom ad blocker rule(s) and the page will load as expected.