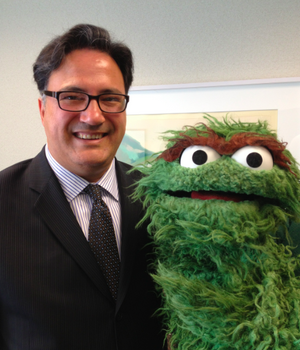 Appearances
At the Nutrition for Growth conference on June 4, 2013, Oscar the Grouch appeared with Dr. Ariel Pablos-Méndez, assistant administrator for Global Health at USAID. He said "Look I may live in a trash can, but I do know how important it is to keep kids healthy!"[1] "Don't tell anybody I said this, but you're doing good work so I'm happy to be here."[2]
United States Ambassador to Bangladesh Dan W. Mozena appeared in a video with the Sisimpur characters, for USAID's 50th anniversary.
Sponsorship
Sources
Ad blocker interference detected!
Wikia is a free-to-use site that makes money from advertising. We have a modified experience for viewers using ad blockers

Wikia is not accessible if you've made further modifications. Remove the custom ad blocker rule(s) and the page will load as expected.