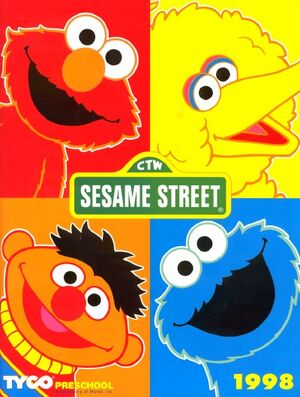 Various Sesame Street characters have appeared in commercials for toys from Tyco during the late 1990s. The following descriptions are for commercials featuring appearances by Sesame Street Muppets alongside the toys being released.
The sentence "You don't know beans" appears on-screen. Elmo sees this and says that he does know beans, and tries to pull the word "don't" out of the sentence, but gets help from a Honker and Herry Monster. After the word gets pulled away, several Sesame Street Beans explode through the wall.
Ad blocker interference detected!
Wikia is a free-to-use site that makes money from advertising. We have a modified experience for viewers using ad blockers

Wikia is not accessible if you've made further modifications. Remove the custom ad blocker rule(s) and the page will load as expected.