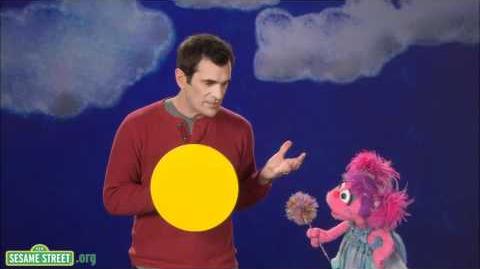 Ty Burrell (b. 1967) is an American actor currently starring in the ABC series Modern Family (with Ed O'Neill and Julie Bowen). Other credits include the big screen remake of Dawn of the Dead and appearances on Law & Order: Special Victims Unit.
Burrell presented the word "Hexagon" with Abby Caddaby in Episode 4224 of Sesame Street.
Burrell starred in Muppets Most Wanted as Jean Pierre Napoleon.
External links
Ad blocker interference detected!
Wikia is a free-to-use site that makes money from advertising. We have a modified experience for viewers using ad blockers

Wikia is not accessible if you've made further modifications. Remove the custom ad blocker rule(s) and the page will load as expected.