Music by
Amanda Heck
Lyrics by
Mari Jay Blanchard
Publisher
Sesame Street Inc.
First
Episode 4258
"Twelve Little Chicks" is an animated Sesame Street song about counting 12 chicks in many different ways.
The segment was animated by Mari Jaye Blanchard, whose "Lonely Eleven" cartoon was submitted to the AniBOOM Awards 4 Sesame Street contest, and subsequently aired on the show.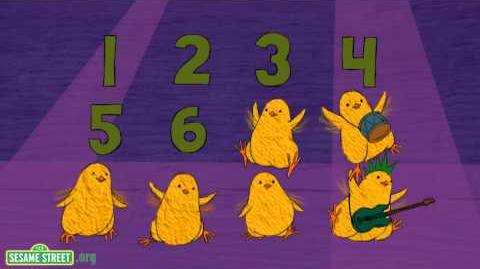 Ad blocker interference detected!
Wikia is a free-to-use site that makes money from advertising. We have a modified experience for viewers using ad blockers

Wikia is not accessible if you've made further modifications. Remove the custom ad blocker rule(s) and the page will load as expected.