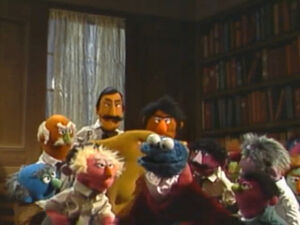 Twelve Angry Men is a courtroom drama by Reginald Rose which began as a 1954 television play (aired on Studio One). It was adapted into a 1957 feature length film (remade for cable in 1997, starring Jack Lemmon) and stage versions have been performed in many venues (including Broadway and community theater) since 1964. All tell the story of a jury forced to reconsider its nearly unanimous decision by the single dissenter who sows a seed of reasonable doubt.
References
Connections
Ad blocker interference detected!
Wikia is a free-to-use site that makes money from advertising. We have a modified experience for viewers using ad blockers

Wikia is not accessible if you've made further modifications. Remove the custom ad blocker rule(s) and the page will load as expected.