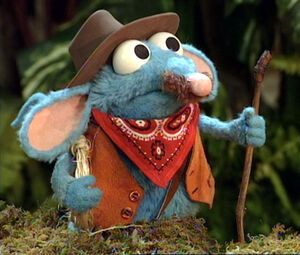 Tutterly T. Tutter is Tutter's great-grandfather. A famed explorer, Tutterly collected cheese from around the world, and buried his pile. He appears in flashbacks in the book Raiders of the Lost Cheese and is mentioned by Tutter in the episode on which the book is based when Tutter and Ojo find a map with the initials T.T.T. Tutter realizes that the map indicates the location of his great-grandfather's long-lost cheese trove.
Ad blocker interference detected!
Wikia is a free-to-use site that makes money from advertising. We have a modified experience for viewers using ad blockers

Wikia is not accessible if you've made further modifications. Remove the custom ad blocker rule(s) and the page will load as expected.