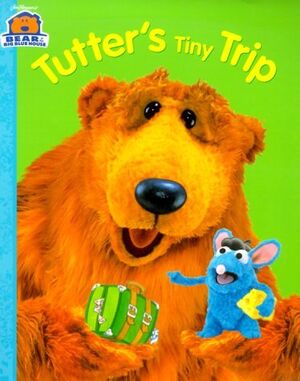 Tutter is going on a trip with his Grandma Flutter. He's packed a huge (for a mouse) suitcase of things to take on the trip, but Bear helps him to see that it's possible to be overprepared. Tutter is finally truly ready, but then he begins to worry that maybe he's not --- it's a big world out there.
Tutter's Tiny Trip is available as both a board book and a LeapPad Pre-Reading Book. The LeapPad Pre-Reading Book features interactive games, music and more. It combines original illustrations and photos of the characters from the show.
Ad blocker interference detected!
Wikia is a free-to-use site that makes money from advertising. We have a modified experience for viewers using ad blockers

Wikia is not accessible if you've made further modifications. Remove the custom ad blocker rule(s) and the page will load as expected.