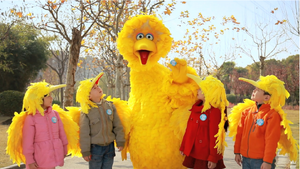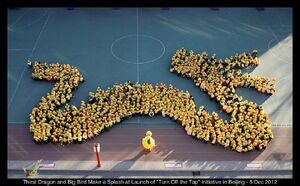 Turn Off the Tap is an environmental campaign by Sesame Workshop in China in December 2012.
In a 30-second advertisement, Big Bird teaches his Birdketeers to turn off the faucet when you're not using it. The spot features a cameo by the Zhima Jie: Da Niao Kan Shijie character Lily.
A Big Bird walk around appeared at the Baijiazhuang Primary School to promote the campaign.
Ad blocker interference detected!
Wikia is a free-to-use site that makes money from advertising. We have a modified experience for viewers using ad blockers

Wikia is not accessible if you've made further modifications. Remove the custom ad blocker rule(s) and the page will load as expected.