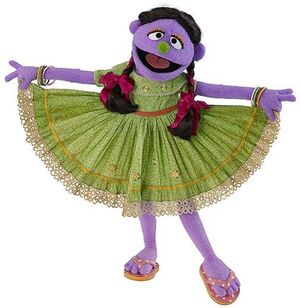 Tuktuki's Opera was a recurring segment on Sisimpur hosted by Tuktuki, debuting in 2006. In this segment, Tuktuki presented funny parodies of Bengali films, TV shows, and stage dramas.[1] In one episode, she presented a story based on the blockbuster Bangladesh film, "Beder Meye Josna."[2]
Sources
↑ The Daily Star: Fun and frolic in "Sisimpur" June 01, 2007
Ad blocker interference detected!
Wikia is a free-to-use site that makes money from advertising. We have a modified experience for viewers using ad blockers

Wikia is not accessible if you've made further modifications. Remove the custom ad blocker rule(s) and the page will load as expected.