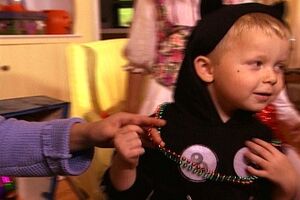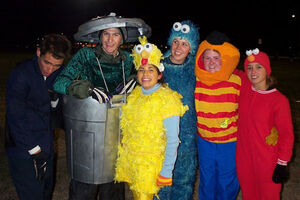 Trick or Treaters is a term used to class the individuals, usually small children, who dress up in costumes and go door to door begging for candy on Halloween.
In real life, a substantial number of individuals, from children to adults and occasionally including dogs, dress as Sesame Street or The Muppet Show characters for Halloween.
External links
Ad blocker interference detected!
Wikia is a free-to-use site that makes money from advertising. We have a modified experience for viewers using ad blockers

Wikia is not accessible if you've made further modifications. Remove the custom ad blocker rule(s) and the page will load as expected.