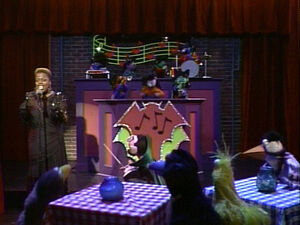 "Transylvania 1-2-3-4-5" is an upbeat parody of Glenn Miller's "Pennsylvania 6-5000," performed by Lillian at Birdland, with the Count conducting the orchestra.
The Count counts past 5 at the end of each chorus, prompting Lillian to remind him each time that "the song stops at five!"
Elmo and the Count recorded a new version of the song for the 1997 Elmo Says BOO! video.
Releases
Audio
Video
See also