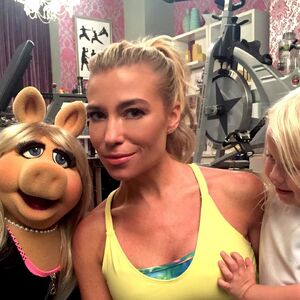 Tracy Anderson (b. 1975) is a fitness expert known for training several Hollywood celebrities including Madonna, Maggie Gyllenhaal, and many others. She was credited as the personal trainer for Gwyneth Paltrow in Iron Man 2.
In The Muppets episode "Pig Girls Don't Cry," she appears as Miss Piggy's personal trainer.
Ad blocker interference detected!
Wikia is a free-to-use site that makes money from advertising. We have a modified experience for viewers using ad blockers

Wikia is not accessible if you've made further modifications. Remove the custom ad blocker rule(s) and the page will load as expected.