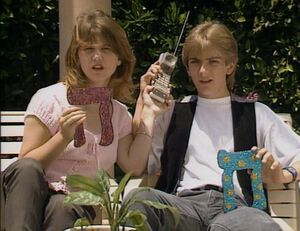 Tracey Gold (b. 1969) is an actress best known for her role as Carol Seaver on Growing Pains.
She appeared in the Shalom Sesame episode "Aleph-Bet Telethon". Jeremy Miller calls to try to donate a Chet that Tracey's boyfriend gave to her, but she gets back at him by trying to donate his Hay. Gold appeared solo in the episode "Journey to Secret Places," talking about the Hebrew letter Mem.
External links
Ad blocker interference detected!
Wikia is a free-to-use site that makes money from advertising. We have a modified experience for viewers using ad blockers

Wikia is not accessible if you've made further modifications. Remove the custom ad blocker rule(s) and the page will load as expected.