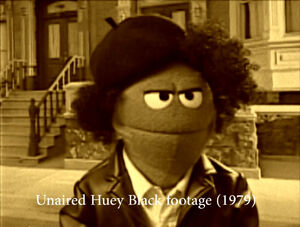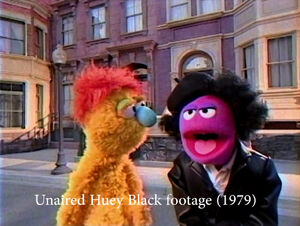 Tour de Pharmacy is a 2017 HBO special, a forty minute mockumentary presenting fictitious events of a drug-riddled 1982 Tour de France. Present day interviews are interspersed with footage of the race and its participants.
In one interview, fictitious animator Victoria Young says she worked on animated segments for Sesame Street but was fired by Henson for not drawing fast enough. She also cites the show's unhappiness with her controversial puppet creation Huey Black (spoofing Roosevelt Franklin). In a brief faux Sesame clip (dated 1979), the foul-mouthed Huey swears at a Muppet monster. Puppeteers for the scene were Kevin Clash and Russ Walko.
Connections
Ad blocker interference detected!
Wikia is a free-to-use site that makes money from advertising. We have a modified experience for viewers using ad blockers

Wikia is not accessible if you've made further modifications. Remove the custom ad blocker rule(s) and the page will load as expected.