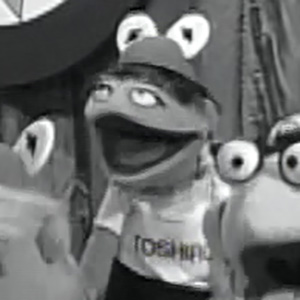 One of the frogketeers from the Kermit the Frog Club sketch on Muppets Tonight Episode 105.
Toshiro does not appear in the roll call. He is supposed to be a younger version of Toshiro Mifune, a famous Japanese actor who appeared in many of the films of Akira Kurosawa.
According to Fozzie Bear, Toshiro Mifune is Japanese for "No smoking."
When he is older, his ambition is to be a fireman.