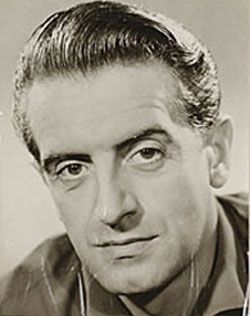 Tor Isedal (1924 - 1990), full name Tor Edvard Carlsson, was a Swedish actor who dubbed various characters on Sesam and Svenska Sesam, including the Salesman, Herry Monster, Beautiful Day Monster, and the Big Bad Wolf.
Tor Isedal started acting in the 1940s, but his breakthrough came when he met Ingmar Bergman, who gave him a role in the 1960 movie Jungfrukällan (The Virgin Spring), as a brutish mute herdsman. After that, he received many more roles in major TV, film, and theater productions. International co-productions ranged from Pippi in the South Seas (as Pedro) to Victor Frankenstein (as a caretaker).
His voice work included being the first Swedish voice for Winnie the Pooh, Flintheart Glomgold in the first season of Ducktales, and many others.
External links
Ad blocker interference detected!
Wikia is a free-to-use site that makes money from advertising. We have a modified experience for viewers using ad blockers

Wikia is not accessible if you've made further modifications. Remove the custom ad blocker rule(s) and the page will load as expected.