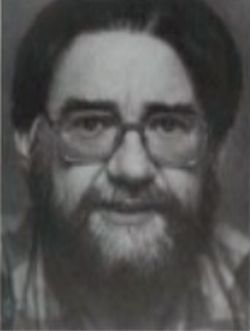 Tony Dunsterville (1937-2008) was a model maker and animatronic engineer who worked for Jim Henson's Creature Shop, starting with The Dark Crystal. He worked on Hoggle and other characters for Labyrinth and various creatures on The StoryTeller.
Prior to joining Henson, Dunsterville had worked in the art department for Gerry Anderson's puppet projects Thunderbirds, its film sequels, and Captain scarlet and the Mysterons. He designed the SPECTRUM logo used on the latter series. He constructed models for the 1978 Superman film, worked effects on Ladyhawke, prosthetics for Tobe Hooper's Lifeforce, and built models, sets and props for Cosgrove Hall's stop-motion animated Wind in the Willows TV series. After leaving the Creature Shop, he worked on High Spirits (with Peter O'Toole), Who Framed Roger Rabbit?, and creature mechanics for The Neverending Story II. He was the key animatronic engineer on An American Werewolf in Paris.
Henson credits
Ad blocker interference detected!
Wikia is a free-to-use site that makes money from advertising. We have a modified experience for viewers using ad blockers

Wikia is not accessible if you've made further modifications. Remove the custom ad blocker rule(s) and the page will load as expected.