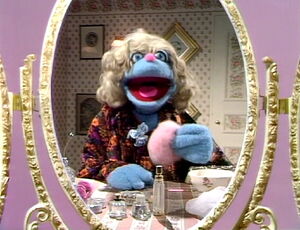 "Tonight," from Leonard Bernstein and Stephen Sondheim's musical West Side Story, is a love song traditionally set on a fire escape in a modernization of the balcony scene from William Shakespeare's Romeo and Juliet.
"Tonight" is excerpted at the beginning of the West Side Story scene in the Broadway montage from Julie on Sesame Street.
Several bars from the song were also performed in episode 109 of The Muppet Show by the Whatnot woman before she segued into "I Feel Pretty," another song from West Side Story.
References