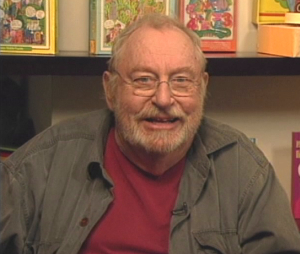 Tom Whedon is a television writer and father of Buffy the Vampire Slayer creator Joss Whedon. He worked with Jon Stone on a concept for a Muppet Cinderella series as early as 1964. Their pilot was shot, but never aired. It was what first acquainted them with Jim Henson's Muppets, and together, they went on to make the Hey Cinderella! TV special for ABC in 1970.
Whedon would go on to work for the Children's Television Workshop, also with Jon Stone, writing for The Electric Company. He would serve as head writer for that show, and in 2006 showed up in interview material on The Best of The Electric Company DVD set.
His other credits include The Golden Girls, Alice, Benson, Captain Kangaroo, and Between the Lions.