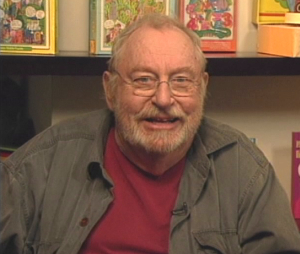 Tom Whedon (August 3, 1932 – March 23, 2016) was a television writer and father of Buffy the Vampire Slayer creator Joss Whedon. He worked with Jon Stone on a concept for a Muppet Cinderella series as early as 1964. Their pilot was shot, but never aired. It was what first acquainted them with Jim Henson's Muppets, and together, they went on to make the Hey Cinderella! TV special for ABC in 1970.
Whedon would go on to work for the Children's Television Workshop, also with Jon Stone, writing for The Electric Company. He would serve as head writer for that show and wrote for the joint Sesame Street/Electric Company special Out to Lunch (1974). In 2006, he was interviewed for The Best of The Electric Company DVD set.
Whedon also wrote for The Golden Girls, The Dick Cavett Show, Alice, Benson, Captain Kangaroo, and Between the Lions.
Ad blocker interference detected!
Wikia is a free-to-use site that makes money from advertising. We have a modified experience for viewers using ad blockers

Wikia is not accessible if you've made further modifications. Remove the custom ad blocker rule(s) and the page will load as expected.