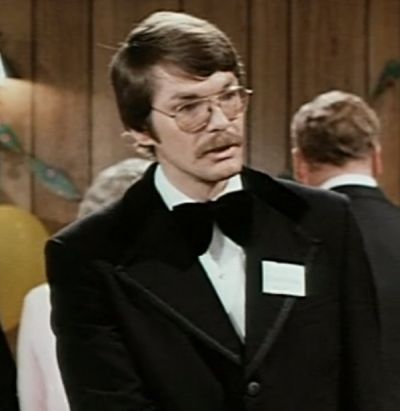 Tom Patchett is a comedy writer who, with partner Jay Tarses, contributed to the screenplays for The Great Muppet Caper and The Muppets Take Manhattan. He also had cameo at the end of Caper, as the flight attendant hurling the Muppets out of the plan and back to the United States of America.
The team of Patchett and Tarses wrote for The Carol Burnett Show, served as writers and producers on The Bob Newhart Show and the short-lived sitcom Buffalo Bill, starring Dabney Coleman. When the team split, Patchett joined with Paul Fusco on ALF, serving as writer, director, producer, and general consultant on the live-action series, animated spin-offs, and TV movie Project: ALF.
External Links
Ad blocker interference detected!
Wikia is a free-to-use site that makes money from advertising. We have a modified experience for viewers using ad blockers

Wikia is not accessible if you've made further modifications. Remove the custom ad blocker rule(s) and the page will load as expected.