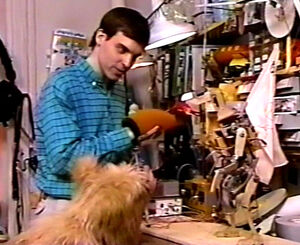 Tom Newby was part of the electro/mechanical team at the NY Muppet Workshop. He was originally hired by Faz Fazakas. Although he built a few characters on his own, Newby was primarily responsible for mechanisms (including radio control) that enhanced the Muppet characters as well as structural and mechanical components of the walk-around characters. He also supervised and designed puppet rigging for various Henson TV and film production.
Ad blocker interference detected!
Wikia is a free-to-use site that makes money from advertising. We have a modified experience for viewers using ad blockers

Wikia is not accessible if you've made further modifications. Remove the custom ad blocker rule(s) and the page will load as expected.