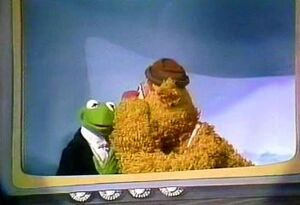 Use this page to nominate articles and categories for Today on Muppet Wiki. I usually like highlighting articles that have pictures on them -- so if you're nominating a page that doesn't have a picture, try to find one!
Monsterpiece Theater: I know we recently featured this, but we can now boast that we have a screenshot for every known sketch. —Scott (talk) 16:29, 24 March 2008 (UTC)
Ad blocker interference detected!
Wikia is a free-to-use site that makes money from advertising. We have a modified experience for viewers using ad blockers

Wikia is not accessible if you've made further modifications. Remove the custom ad blocker rule(s) and the page will load as expected.