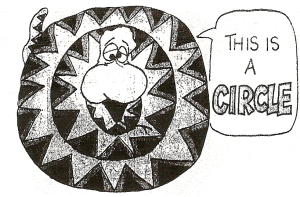 Titus is a snake, introduced in Cliff Roberts' Sesame Street comic strip. Titus occasionally used his coils to teach concepts such as shapes, or near and far. Uniquely, his tail could speak independently of his mouth and mind, occasionally unnerving the other animals. According to a January 8, 1972 strip, Titus is in fact the pet of Jasper.
Ad blocker interference detected!
Wikia is a free-to-use site that makes money from advertising. We have a modified experience for viewers using ad blockers

Wikia is not accessible if you've made further modifications. Remove the custom ad blocker rule(s) and the page will load as expected.