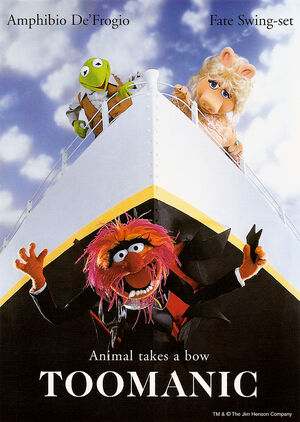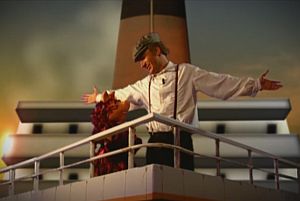 Titanic is a blockbuster, multiple Academy Award-winning 1997 film based on the 1912 sinking of the liner RMS Titanic. The film spent fifteen weeks at the number one spot on the box office, getting bumped by the release of Lost in Space. The film is currently the second highest grossing movie of all time.
References
Also in The Adventures of Elmo in Grouchland, one of the Pesties hangs from a sign and says, "I'm the King of the World."
When Telly gets ready to help Big Bird build a boat kit in episode 3831, he exclaims that he'll be "king of the world," an allusion to a famous scene from the film.
Connections