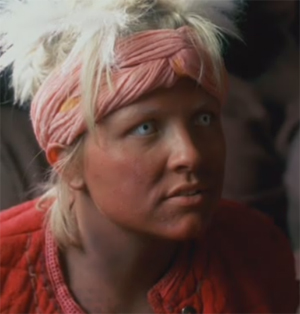 Tina Thomsen (b. 1978) played Tanga in the Farscape episode "Thank God It's Friday. Again.".
She was born in Denmark, but moved with her family to Australia in 1982. Her first acting jobs was in TV commercials, in 1988 she got the role of Finlay Roberts in the Australian TV series Home and Away.
Ad blocker interference detected!
Wikia is a free-to-use site that makes money from advertising. We have a modified experience for viewers using ad blockers

Wikia is not accessible if you've made further modifications. Remove the custom ad blocker rule(s) and the page will load as expected.