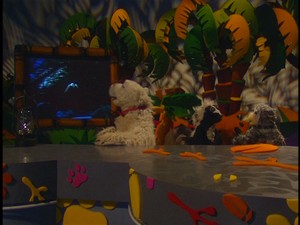 Timothy the Owl is a character on The Animal Show.
He was a guest on episode episode 303. He talked about how much he loves the dark. He also told Stinky and Jake about owl families. He often rhymed when he least expected it.
Timothy the Owl later appeared in the episode "Mouse" where he alongside Kiki the Rattlesnake and Virginia the Red Fox try to eat Stanley the Mouse.
He is a recycled version of Hillary the Owl.