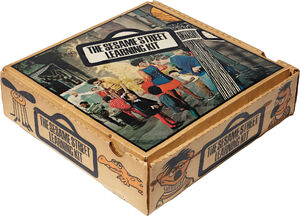 Time-Life is a company that sells books, albums, and videos through mail and phone order.
In 1970, Time-Life released The Sesame Street Learning Kit.
In 1997, Time-Life released a two-CD compilation album, Sesame Street Best.
From 2001 to 2002, Time-Life released 15 volumes of The Best of the Muppet Show on video and DVD.
In 2007, the company released The Best of the Jimmy Dean Show.
Ad blocker interference detected!
Wikia is a free-to-use site that makes money from advertising. We have a modified experience for viewers using ad blockers

Wikia is not accessible if you've made further modifications. Remove the custom ad blocker rule(s) and the page will load as expected.