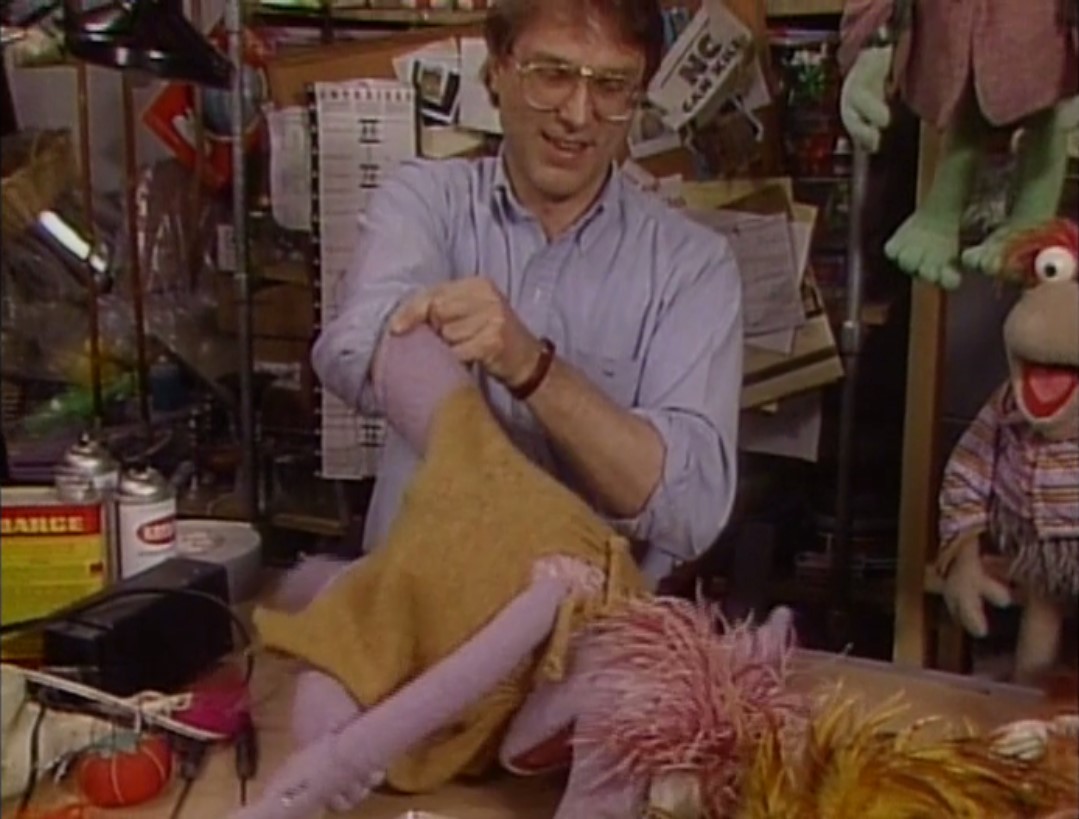 Tim Miller held the position of Supervisor of Puppet Design at the Jim Henson Company.
Credits
The Muppet Show - Muppet designer; built Winny, Gnu, Doug Henning's Assistant, Sundance, Jabberwock, others
The Great Muppet Caper Muppet builder, Muppet designer
Fraggle Rock - Muppet designer, Canadian Workshop Supervisor; built Gobo Fraggle (with Caroly Wilcox), Sprocket, Murray, Brool
The Muppets Take Manhattan Muppet designer
The Dark Crystal- Creature Design and Fabrication: Environmental Creatures
The Christmas Toy - Muppet design group, built Meteora
The Jim Henson Hour - Dog builder, built Clifford and Chip
The Muppet Christmas Carol - Creative supervisor: Muppet Workshop, New York
The Adventures of Elmo in Grouchland - Muppet builder, Muppet designer, built Bug
Muppets from Space - Muppet builder, Muppet designer
It's a Very Merry Muppet Christmas Movie - Jim Henson's Muppet Workshop
Ad blocker interference detected!
Wikia is a free-to-use site that makes money from advertising. We have a modified experience for viewers using ad blockers

Wikia is not accessible if you've made further modifications. Remove the custom ad blocker rule(s) and the page will load as expected.