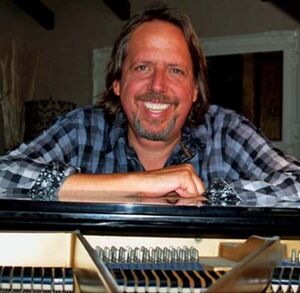 Tim Heintz is a composer and keyboardist who contributed to Sesame Street Live shows, co-writing the song "Triangle Rap" (with Jon Baker) for Elmo Makes Music. He was also an orchestrator on that show and Elmo's Green Thumb.
Heintz composed the theme songs for the sitcom Sister, Sister and the animated series 101 Dalmatians: The Series and Brandy and Mr. Whiskers (earning a Daytime Emmy Award nomination for the last). He composed additional music for the films Enemy of the State and Gone in Sixty Seconds, composed for John Tesh albums, and played keyboards on the soundtrack to Frozen.
External links
Ad blocker interference detected!
Wikia is a free-to-use site that makes money from advertising. We have a modified experience for viewers using ad blockers

Wikia is not accessible if you've made further modifications. Remove the custom ad blocker rule(s) and the page will load as expected.